ENDODONTIE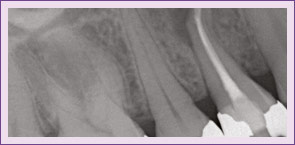 Die Wurzelkanalbehandlung wird angewendet, wenn ein kariöser Defekt bereits die Nervenhöhle des Zahnes erreicht hat.
Ziel ist das vollständige Entfernen des bakteriell infizierten Zahnmarks sowie die Desinfektion der Wurzelkanäle.
ENDODONTICS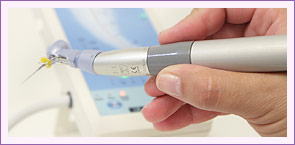 Root canal treatment is necessary when caries has already reached the pulp chamber of a tooth.
The treatment aims to completely remove the bacterial infected dental pulp as well as disinfect the root canals. The loss of tooth can thereby be prevented.
REGELMÄSSIGE ZAHNPFLEGE OFT VERNACHLÄSSIGT
Schon gewusst?
Nur zwei Drittel der Bevölkerung (67%) putzen ihre Zähne zweimal pro Tag - der Rest putzt (leider) seltener.
REGULAR DENTAL HYGIENE IS OFTEN NEGLECTED
Did you know?
Only two-third of the population (67%) brush their teeth twice a day – the rest brush their teeth unfortunately less frequently.